Damir Dobric | December 3, 2023
Lecture at the European Cloud Summit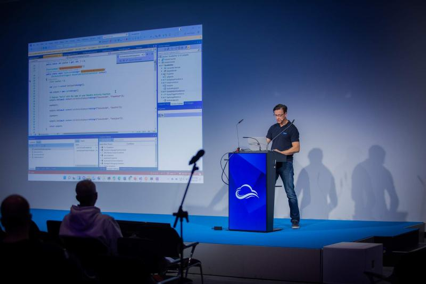 Lecture: What's New in Azure IoT?
Abstract: This session provides an overview of the latest developments in the Azure IoT platform.
Participants will learn about the new services and technologies available in Azure IoT and IoT Edge. Through numerous demos, attendees will gain a comprehensive understanding of the latest developments in the context of Azure IoT and how they can be utilized for the development and deployment of IoT solutions. This session is aimed at architects and developers interested in building IoT solutions across various industries.
Speaker: Damir Dobric, Microsoft Regional Director, MVP
Location: RMCC Wiesbaden, Germany
The European Cloud Summit is a leading Microsoft Azure and cloud computing business and technology event in Europe. It brings together major cloud platform providers, world-class speakers, industry leaders, large customers, and thousands of delegates, providing an ideal professional networking environment for all participants. The Cloud Summit offers cutting-edge business and technology content, both in the business and technical domains, making it a perfect learning and career opportunity.
Registration: https://www.cloudsummit.eu