Trusted by

Custom Software Development
We are your partner for digital transformation & Microsoft Azure Cloud!  
Off-the-shelf software programs rarely align with the individual needs of businesses. However, in order to differentiate themselves in the market and keep up with the digital age, innovative application scenarios are required.
We specialize in professional integration solutions that can fully adapt to your growing and evolving business needs. With our strong partnership with Microsoft and decades of experience, we can help elevate your company to the next technological level and achieve your strategic goals with our customized solutions, innovative products, and proven solutions.
There's no such thing as 'can't'.
Software solutions that
make a difference!
Daenet offers comprehensive software solutions and services that support you on your journey of digital transformation. We help you design, modernize, and optimize your cloud environment to make your processes faster, more efficient, and more sustainable. We support you with end-to-end solutions in important areas such as digitalization of business processes, Industry 4.0, machine learning, mobile app development, mixed reality, and system integration.
Request Advice
References
Customers acknowledge
"Daenet has integrated our business-critical applications in the procurement process into the cloud, completely tailored to our needs.
We are very satisfied with the collaboration with Daenet and the project outcome achieved."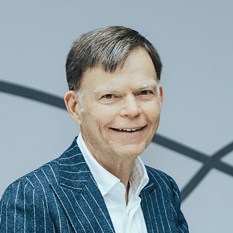 Holger Drewing
Chief Executive Officer
Herth+Buss Fahrzeugteile GmbH & Co. KG
"I owe you a millions of thanks for opening up your great architecture's mind to me. I haven't advanced my developer career so much since university as I did with you. I wish I could offer you something in return."
Martin Šimek
Software Architect Digitalization
ZF Group
"To remain competitive in the innovative automotive industry, it is not enough to have high-quality products. Equally important are intelligently connected systems that enable integrated operations across the entire supply chain. Daenet's Smart Factory solution makes the crucial difference in this regard. Through an IoT platform based on Microsoft Azure, it enables the planning, monitoring, and capturing of production processes."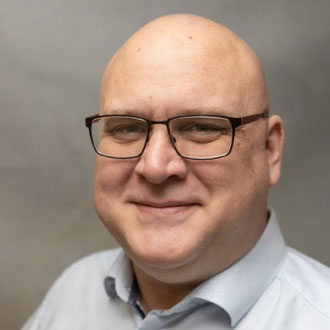 Stefan Endorff
Teamleiter Digital Transformation Office
FRÄNKISCHE
"We have been working with Daenet for many years with success and trust. Especially the great expertise in the area of Azure IoT and AI is very well received by our common enterprise customers and leads to many innovative solutions. Many thanks for the good cooperation."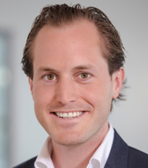 Max Morwind
One IoT Technical Sales
EMEA Lead Microsoft
"Waygate Technologies, a Baker Hughes company formerly known as GE Inspection Technologies, is a global leader and provider of non-destructive testing solutions.
For more than 15 years now, daenet has been our reliable and competent partner in the development of software solutions for various testing systems from our portfolio."
Heiko Sackenreuther
Product Manager
Krautkrämer Testing Machines
Info Hub
useful information
To ensure that you are always up-to-date, we regularly compile a range of information, news, and events for you. Let yourself be inspired!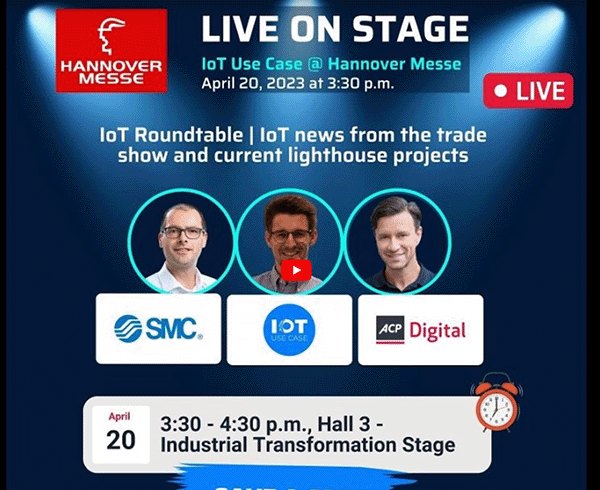 April 17, 2023
daenet at Hannover Messe
IoT Roundtable - Spotlight Projects in Conversation with Fabian Mattheis from IoT Use Case and Damir Dobric from daenet …
Continue reading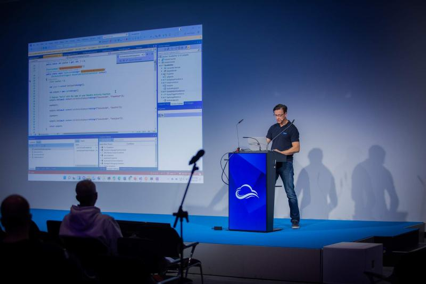 December 3, 2023
Lecture at the European Cloud Summit
Lecture: "What's New in Azure IoT?" at the European Cloud Summit, the leading Microsoft Azure and cloud technology event …
Continue reading
Feel free to contact us!
We look forward to your challenges!