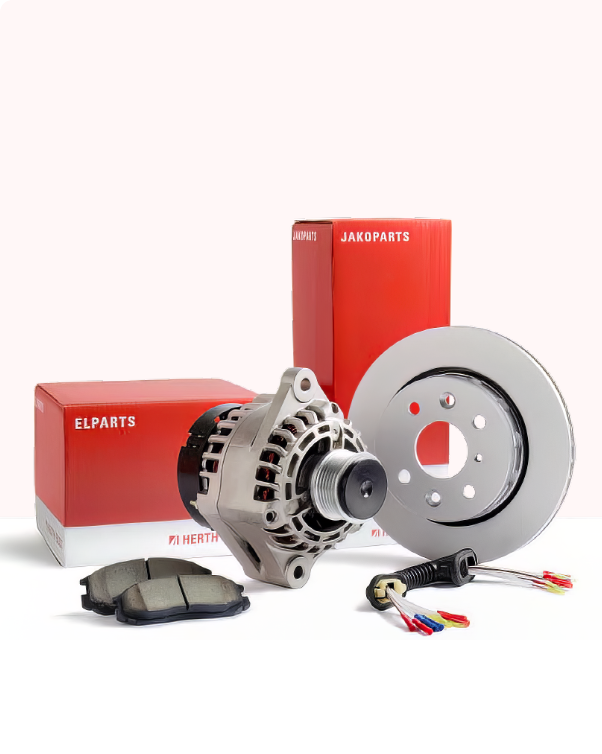 The customer
Firmensitz: Heusenstamm near Frankfurt am Main
Mitarbeiter*innen: 300
Branche: Supplier for automotive spare parts and services

In the era of autonomous driving and efficient drive control, every vehicle is equipped with a variety of electronic control units (ECUs). This poses the worst-case scenario for parts identification. A costly control module can quickly be damaged through improper technical intervention, resulting in significant financial losses. This is a challenge that the traditional and innovative company, Herth+Buss GmbH from Hessen, is addressing. As a family-owned business, they have become one of the most sought-after international suppliers of spare parts for Asian vehicles and innovative solutions for vehicle electronics. Workshops, independent parts traders, and industrial customers all trust in the services and products provided by Herth+Buss GmbH. However, standing still means falling behind. Therefore, the company is constantly seeking solutions to continuously optimize processes and service quality. This high standard is more than fulfilled through the intensive collaboration with daenet.
The challenge - complex parts identification.
Modern vehicles, with an increasing amount of electronics, feature ever more complex network structures and extensive technical connection solutions. The lack of original part linkages does not make the search any easier, and the paper catalog, still widely used today, remains the best search option despite its complexity. However, it requires a tremendous amount of time and carries a high risk of ordering the wrong universal parts. These incorrect orders are a fundamental issue, as efficiency and sustainability aspects are inevitably neglected, especially in workshops where time pressure is high. It is a challenge that we, together with Herth+Buss GmbH, have gladly taken on. The objective is to provide a solution that enables workshop experts to quickly and confidently identify parts.
The solution - an app-based product recognition.
As an enabler for digitalization topics, daenet accompanies various companies on their path towards digital transformation and provides them with a real competitive advantage. With our experience, we develop concepts that truly advance our customers and implement them in collaboration with the company. Our cooperation with Herth+Buss GmbH is no exception. In close coordination with the customer, we have developed an app-based system that has been realized and branded specifically for Herth+Buss GmbH - the H+B Product Detector. This app enables easy, secure, precise, and digital parts identification. To meet the specific requirements of the company, we involved the members of the H+B Workshop Advisory Board in every step, from the initial idea to concept development and implementation. The experience and expertise of the family-owned company were particularly important in designing a user experience tailored to the target audience. The result is an app that not only provides significant added value but also convinces with its intuitive handling. The H+B Product Detector is currently in the final stages of the development phase and is expected to be available in all popular app stores in 2023.
The benefit - more efficient ordering processes for the digital age.
The unique identification of car parts and components is a concern for many companies in the automotive industry, as well as in other sectors. This problem is solved in our app through intelligent image recognition. It identifies the desired product and ensures precise identification of the respective component using a smart algorithm. In addition to displaying an image of the desired product, it can also show all relevant technical data and availability. Once the user has chosen a component, they can add it to the virtual shopping cart or search for the item online using a Google interface. The app itself is based on Artificial Intelligence (AI) and is a multi-tenant solution hosted on Azure. This means that the infrastructure is shared by all customers of Herth+Buss GmbH. However, data from individual users is isolated and protected against unauthorized access.

"With the H+B Product Detector, we provide the customer with an efficient tool that can significantly reduce repair times and thus save costs."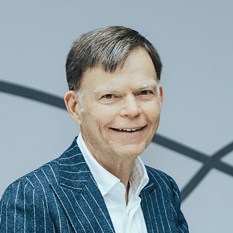 Holger Drewing, CEO Herth+Buss Fahrzeugteile GmbH& Co KG
Implementing ACP Digital company: