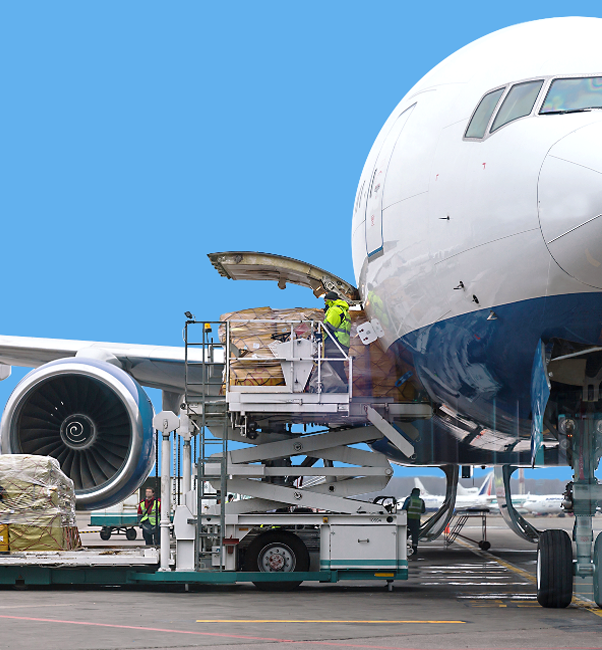 The customer
Company Headquarters: Raunheim near Frankfurt am Main
Employees: 100
Industry: Transportation and Logistics

What do horses, cars, and luggage have in common? They are all transported by air freight. Special containers and pallets called ULDs (Unit Load Devices) are used to ensure the safe arrival of their contents. However, organizing and managing these transports is a complex task. That's why some of the world's largest airlines rely on the services of Jettainer GmbH for container management. As a subsidiary of Lufthansa, Jettainer ensures that the containers, along with their contents, are in the right place at the right time. On request, Jettainer also takes care of the maintenance and repair of damaged containers, with a 100% availability guarantee! The result: With approximately 100,000 ULDs and 500 global locations, Jettainer has become the world market leader. It's truly a success story that daenet has been accompanying for many years. Now, it's time to write the next chapter together.
The challenge – a complex business model
Logistics is like the circulatory system of globalization. Consequently, our economy reacts sensitively to supply shortages or delayed transportation. Therefore, Jettainer ensures that ULDs are available exactly where they are needed. The company manages over 12 million ULD movements annually. This involves not only monitoring flight schedules but also complying with various business rules. Tracking and reporting alone generate ten billion data records that need to be analyzed. But how do we identify airports that have received too many ULDs, and how can we distribute these ULDs to other airports in need? These are questions that Jettainer must find new answers to every day. It's an enormous challenge that can only be overcome through the use of digital technologies. Processing IoT-based data is just as important as automating key processes and utilizing cloud computing solutions like Microsoft Azure.

The reason is that the control of different container systems or the organization of repairs needs to be individually tailored. Conventional off-the-shelf software solutions are overwhelmed by these requirements and are also inefficient. Deviations from the transport plan or the presence of an excessive number of ULDs at certain airports are just two possible consequences of poor process integration. Moreover, customers expect more than just monthly reports on the transport status. Transparency is becoming increasingly important in logistics, and standard software solutions quickly reach their limits. Therefore, Jettainer commissioned daenet to develop a customized individual solution for the management and automated data management of globally distributed ULDs, which will propel the company into the digital fast lane.
The solution – a real precision landing
As part of ACP Holding, daenet is the enabler for digitization topics . We have been supporting Jettainer for more than twelve years and identify with the company's goals. Over time is such a close partnership emerged, which is based on mutual trust and a common vision for the digital future of the Lufthansa subsidiary. With our deep understanding of the unique business model of Jettainer GmbH, we have dealt with the challenges of the company down to the smallest detail. daenet was thus able to develop a software solution that is precisely tailored to the needs of the company and covers all requirements. The core of this solution is a specially developed platform, which enables efficient tracking. Jettainer now has transparent and clear access to all relevant data via this platform at all times. If problems arise - for example when reducing excess stock - the operators have detailed reports at their disposal, which enable well-founded decision-making. But that's not all. Because since 2020 daenet has been responsible for the development of the cloud-based IT solution JettWare NG . This next generation of the system is based on Microsoft Azure and is characterized, among other things, by intuitive handling and new useful functions out of. This gives users a real-time overview of the global logistics network. A clever solution for which daenet received the MS Worldwide Partner Award !
The benefit – more transparency and efficiency
Trust is also the most valuable resource in logistics. Values like reliability or transparency are not just phrases but beacons that provide companies with guidance. With the exclusive software solution JettWare from daenet, Jettainer now has a platform at hand that takes control, positioning, maintenance, and repair of containers to a whole new level. This benefits especially the customers who rely on Jettainer's services. But standing still means falling behind. That's why we continuously develop the solution, adjust functions, and rely on automated processes that are continuously refined with mathematical algorithms. Just like Jettainer itself, our solution is constantly growing and offering direct added value. This is also noticeable in financial terms. Because the company saves important resources, which it can now invest in its core business. A real competitive advantage and a real head start on the path to the digital future of logistics.

"As early as 2008 we were looking for a partner who would fit in with our medium-sized company structure and who would support us in the architecture and development of our application landscape. We have found this partner in daenet. As the experts for targeted digitization, the company is still supporting us today with the integration of a specially developed software solution that automates numerous processes via Microsoft Azure. With the help of daenet we can work much more efficiently, transparently and securely. This also pleases our well-known customers who trust in logistics solutions from Jettainer."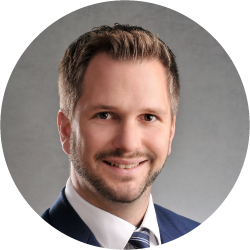 Andreas Baumann, Head of Application Management and IT Product Development at Jettainer GmbH
Implementing ACP Digital company: