Barbara Hinderer | June 16, 2021
Network activated in a flash or on-boarding within 24 hours
Activate networks - your employees are your ambassadors
The demand for good employees is higher than ever. It is not uncommon for top talents to receive several offers at the same time. The longer the recruitment process takes, the more likely you are to lose potential employees to the competition.
Fast and efficient recruiting does not require job portals and search engine networks. It relys on its networks and universities. That's why we activate our networks at daenet - as in this case for the University of Frankfurt of Applied Sciences.
Employees can use their professional and private network to find suitable candidates and recommend them directly.
And that pays off in the long term: Candidates who are recruited through referrals tend not only to be a better fit for the corporate culture, but on average stay with the company longer than candidates who apply through other recruiting channels.
Back to the University of Frankfurt and our moment of happiness
After an intensive project discussion and the common understanding that more human resources are needed, the spontaneous idea of an employee, following the stories of our CEO Damir, to ask his highly acclaimed master's student Mukit for an interview.
Without further ado, Mukit, a student from Bangladesh who is currently studying at the Frankfurt University of Applied Science since the winter semester 2020, was contacted via video call and conducted a short interview with him - directly from the weekly internal task force meeting🤩. With success. That was a real moment of happiness for the whole workforce.
Mukit, who already obtained his bachelor's degree in engineering from Noakhali Science and Technology University in Bangladesh in 2017, is currently writing his master's thesis in information technology. During this time he met Damir, our CEO and technical director. Damir was Mukit's professor for software engineering. At the end of the first semester, Mukit applied to daenet as a working student. And now he's hired.
Mukit, who likes to travel, play soccer and volleyball in his free time, is enthusiastic about topics such as machine learning, IT security, embedded-based system design and R&D in industrial companies. We are happy about this stroke of luck 🍀🍀🍀 and his support in our projects💪🤓!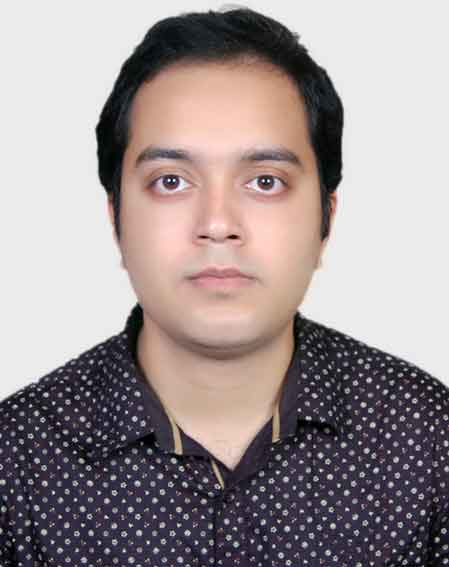 #onboarding #university #networks #recruiting #happymoments