Barbara Hinderer | October 9, 2022
IIoT and Energy Transition
Energy transition and digitalization. Moving away from fossil resources, especially those from Russia. The challenge for manufacturing companies in Germany is currently to reduce resource consumption without impacting economic growth. The solution lies in digitalization.
Today, we are facing a data-driven world with data-driven business models. This world and these business models are advancing and changing at an immense speed. In a market survey conducted by IDC in November 2020, the progress of Industrial IoT (IIoT) project implementation was examined, along with the current and future challenges, and how industrial companies are already using or can use new IoT technologies to successfully evolve their processes and business models. It is evident from this survey that networking and digitalization through IoT platforms are currently essential goals and significant challenges for many industrial companies.
OT and IT
The interconnection of machines and the establishment of data flows between machines and humans support a fundamental goal of many companies: digitization. However, digitization poses a significant challenge for industrial companies in particular. In industrial environments, it is necessary not only to digitize analog information but also to exchange information between industrial OT systems ("Operational Technology") and IT systems. These systems typically rely on completely different languages and protocols. Therefore, data needs to be transformed into an exchangeable format and a common data foundation in order to design effective workflows.
An appropriate solution for this mediating task is an IoT platform. Currently, about 36 percent of the respondents are using such a platform or are in the proof-of-concept stage for its implementation. An IoT platform is primarily responsible for connecting IoT devices, collecting their data, integrating it into a database, and analyzing it. To promote enterprise-wide end-to-end workflows, the data and analyses can also be shared with other departments through interfaces.
This is a Clear Focus for Us
IIoT is evolving from an isolated business function to a strategic capability that impacts the future competitiveness of every industrial company. The scope of IIoT is extensive. Companies are implementing industrial solutions to better understand their industrial operations and customers, and to leverage this information to enhance their business. The ability to use the insights gathered to develop and shape customer-centric business strategies is the driving force behind the IIoT market.
Companies in Germany are planning new IIoT projects and increasing IIoT investments
IIoT projects can pursue various objectives. This versatility provides companies with many opportunities and starting points for implementing IoT projects, which are also planned to be utilized in many places: despite the many disruptions and uncertainties in the market, 59 percent of respondents are planning new IIoT projects for the next 12 months, according to the latest IDC study from 2020/11.
Monitoring and Predictive Maintenance
By monitoring historical and real-time machine performance (monitoring), IIoT can, for example, reschedule maintenance plans to take effect before machine failure: Predictive Maintenance. In this way, IIoT provides decision support for industrial processes by using operational data to automate production planning and operational decision-making. It also helps optimize manufacturing networks and optimize individual machine parameters for optimal quality and smooth operations. IIoT analyzes the characteristics of product usage in the market and feeds the generated data back into the development cycle of the next generation. For example, it can identify the faulty part of the product through sensor readings during product usage and gradually improve product features.
Utilizing Edge Computing
In general, the more data available, the better insights can be gained through further analysis, but this process can be time-consuming. Therefore, real-time monitoring should make use of edge devices. These devices are capable of performing initial data analysis, enabling further data processing with artificial intelligence or machine learning.
According to IDC, by the end of 2018, 12 percent of companies across industries were using edge computing. German companies, according to the current study, are significantly higher at 24 percent. The significantly faster transactions and real-time processing are the biggest driver for 34 percent of companies. Another practical effect and reason for implementation for 32 percent of companies is that large amounts of data do not have to leave the company, saving costs for alternative cloud-based analysis or freeing up capacities for other analyses in their own data centers. It is expected that by 2022, 40 percent of initial analyses will take place at the edge.
Customized Customer-Specific Solutions
"One size fits all" does not apply to IIoT projects. In addition to digitization solutions such as customized software development, daenet focuses on the implementation and operation of IIoT platforms (Azure), AI, and the development of innovative applications in the industry. daenet provides performance modules including technical advisory, integration services (connecting sensors and machines to collect and store data), and services for analyzing the collected data using methods such as statistics and artificial intelligence. They also present the applications to the customer using various technologies.
Connected Factory and Edge Computing Enable Decentralized Real-Time Applications
Digital transformation means utilizing functionalities to gain insights that can make manufacturing operations faster, more efficient, and more flexible.
By connecting factory facilities through the concept of a connected factory, manufacturers can capture, analyze, and visualize informative operational data such as efficiency and performance metrics. Instead of merely reacting to events, they can proactively control them—and ultimately achieve full automation.
The devices to be connected in IIoT projects are often not in close proximity to the IoT platform, which poses challenges in terms of connectivity and delays in processing the generated data. Through edge computing and connected factory solutions, companies can process relevant data directly at the endpoints.
From our perspective, the digitalization of manufacturing can lead to the following benefits:
• Improved insights into manufacturing operations - Remote monitoring: Make better-informed decisions with real-time insights into the operational status from a remote location.
• Enhanced usability: Maximize the performance and uptime of your resources through the necessary insights for centralized monitoring and management.
• Increased employee safety: Relevant IIoT application scenarios can have a positive impact on employee health and workplace design.
• Reduced waste: Take faster action to reduce or avoid specific waste by gaining insights into key production metrics.
• Cost savings achieved: Utilize benchmark resources and identify inefficiencies to optimize operations, resulting in reduced provisioning costs as there is no need for on-site storage, significantly reducing initial investment and maintenance costs.
• Improved quality: Identify and prevent quality issues by quickly detecting and resolving equipment problems.
In summary, cloud deployment offers essential benefits such as easy maintenance, cost reduction, flexibility, and unlimited data storage, which will lead to high acceptance of cloud-based solutions both now and in the coming years.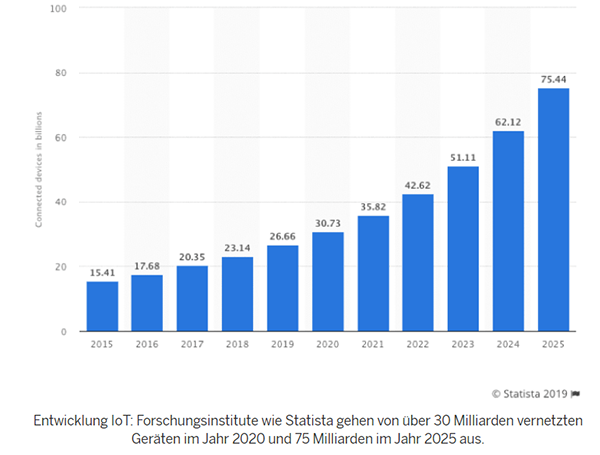 Target audience
In 2019, a study conducted by IDC was published, surveying 258 IT and business decision-makers from German organizations with more than 100 employees in industries such as discrete manufacturing, process manufacturing, energy, water supply and waste management, trade, as well as transportation, logistics, and transportation. The purpose of the study was to gain insights into existing applications, implementation plans, technology decisions, challenges, and success factors of Industrial Internet of Things (IIoT). Interestingly, the study revealed that more than one-fourth of the surveyed German companies had already implemented initial IoT projects (28%). Currently, 15% are in the piloting phase, and a significant proportion of German companies (47%) are currently planning and evaluating new IoT projects. This outlook is correspondingly positive. However, there are notable differences among industries, with manufacturing companies (both discrete and process manufacturing) being particularly advanced in implementing IoT initiatives, according to the study.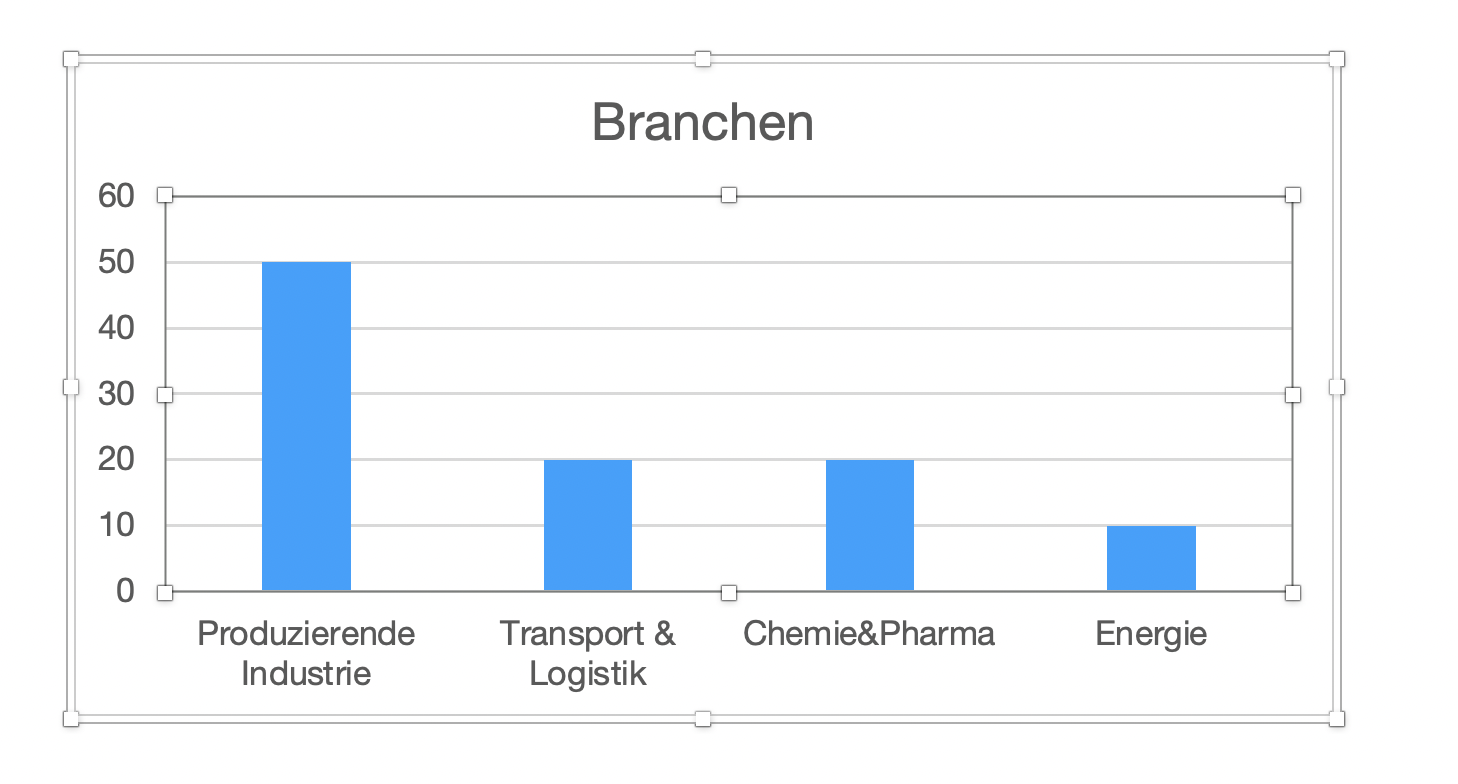 In addition, large companies currently have implemented IoT projects more frequently than medium-sized enterprises. However, the industrial SME sector does not want to be left behind in the future: pilot projects are being conducted more frequently, and new initiatives are being evaluated and planned. Around 27 percent of the respondents consider the move into the IoT world as a critical development for their company. 17 percent even go so far as to assess this adoption as business-critical, making the existence of the company dependent on the success of this endeavor.
Workshops for Discovery
Customers have now begun to expect a certain level of service. Often, the customer may not immediately see the benefit of a solution, and they may live with a problem without having a way to solve it. Therefore, it is crucial to use workshops for "discovery" to identify underlying problems in companies. The starting point for daenet is to find a critical use case that can be uniquely solved by daenet for a large number of customers. This process of identifying needs is particularly important for companies operating in traditional industries.
Your shortcut to ours Workshops
The benefits of IIoT solutions for the ITK channel
Competitiveness and economic growth despite the energy transition and resource conservation are the challenges for the German industry today. The solution is an Industrial Internet of Things (IIoT). Read on to understand what this specifically means for the ITK Channel. hier.
Outlook
The global market volume of IoT applications is estimated to grow from the current 555.9 billion euros to nearly 2 trillion euros by the year 2030, according to a study by the auditing firm EY (Ernst & Young).
#IIoT #digitalisierung #edge #connected #factory #remotemonitoring #wahrheitsfindung