Cloud solutions reduce value creation time.
When industrial companies are on cloud nine, it's not solely due to high revenues. More and more often, cloud solutions are the reason. And it's no wonder because when applied correctly, cloud platforms can reduce value creation time, provide nearly limitless data storage, or serve as the foundation for innovations. We will demonstrate how this technology works precisely, which cloud solutions are interesting for industrial companies, and why you should also invest in cloud technologies.
What is Cloud Computing?
Cloud Computing is often simply referred to as "the cloud." It is a model in which services such as data storage, servers, networks, resources, applications, and other technologies are provided device-independently over the Internet. You don't need to store all this data, services, or technologies locally on a computer; instead, you can access, use, and share them with others through the cloud.
Which cloud models are there?
There are now various types and types of cloud models. The following three classifications are particularly common:
Private Cloud: The so-called Private Cloud is set up within a virtual private server (VPS) and can only be used by a single user. This user is usually an individual company that takes care of hosting and managing the Private Cloud. One advantage of this option is its high level of security.

Public Cloud: This is a freely accessible variant that provides a pool of virtual resources. Well-known examples are Google Docs or MS Office 365 services. Many companies use the Public Cloud because the services can be easily adapted to their own requirements, and they only incur costs for the services actually used.

Hybrid Cloud: As the name suggests, the Hybrid Cloud is a combination of the Private Cloud and Public Cloud. With the Hybrid Cloud, some services can be operated by public providers, while the processing of sensitive applications remains within the company. A clean separation of processes, services, and data into data privacy critical and non-critical categories is important.
Especially for companies in the industry, Cloud Computing is an excellent way to work more efficiently, securely, and innovatively. Cloud technologies are no longer new territory. In 2022 alone, global revenue from services in the Public Cloud reached approximately $491 billion [1]. This revenue is projected to increase to more than $724 billion by 2024. It's a trend your company should not ignore. Cloud Computing offers specific advantages for you, which we will now examine in more detail.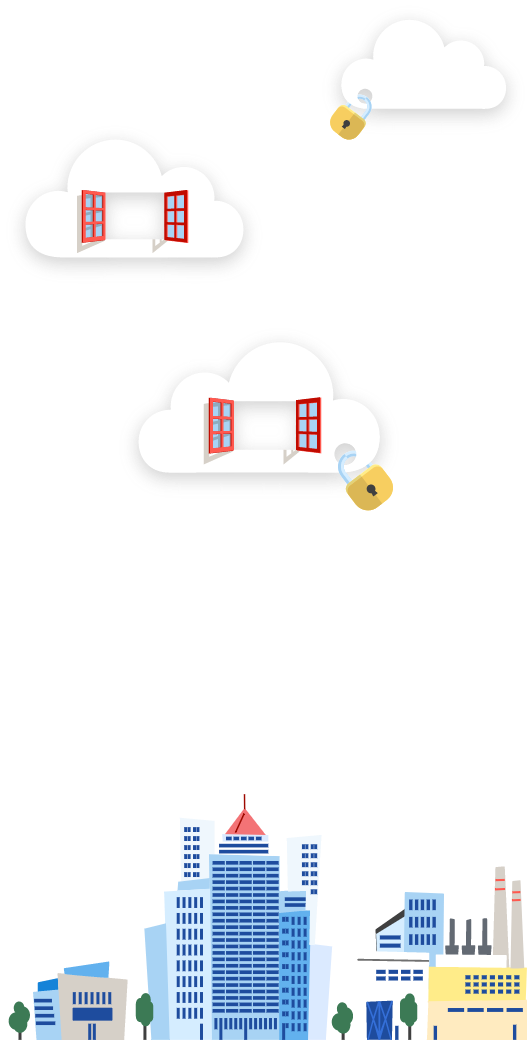 What is Manufacturing X?
"Data is the most valuable resource of our time" - surely you have heard or read this claim before. And yes - with advancing digitalization, data is becoming increasingly important as a resource and the foundation of this digital transformation. How to monetize this data is, of course, also a concern for the industry. One possible concept is called Manufacturing X. It is a shared data space that can be used by companies of all sizes for data exchange and sales. Simple. Transparent. Equal.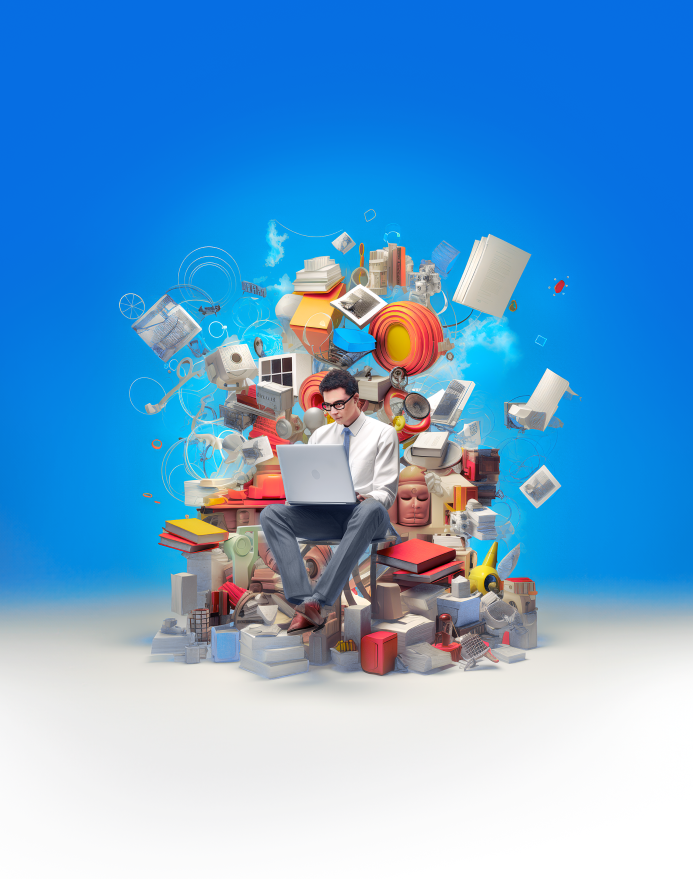 How does Manufacturing X work?
As diverse as the technologies used, so are the competencies required for the implementation of Manufacturing X. For the project to succeed, experts from production, mechanical engineering, computer science, and electrical engineering must work together. And this collaboration needs to span a long period. Just as the implementation of Manufacturing X must evolve, the experience and expertise of all involved parties must continually advance as well.
Manufacturing X offers various advantages to the industry?
Some advantages like more efficient production have already been mentioned. However, Manufacturing X can offer even more. Let's consider the bigger picture. To ensure your company remains competitive and grows sustainably in the future, Manufacturing X can support this development by enabling the shared use of data, increasing the flexibility of your business processes, and consequently enhancing your overall company.
Your company becomes more adaptable, capable of responding faster to market changes, and establishing sustainable production methods. This benefits not only the environment but also your financial management. In short, your company becomes more resilient. Moreover, the company culture also benefits. The establishment of new structures and processes fosters a culture of joy in innovations and the courage to implement them.
Cloud Computing and Manufacturing X: A strong combination
We are convinced that Cloud Computing, in combination with Manufacturing X, will revolutionize the industry. Particularly, production will benefit and be more efficient, secure, and sustainable in the future. At daenet, we have unique expertise in the digitalization of the industry and are delighted to accompany you in the implementation of your cloud or manufacturing projects. By the way, you can find more details in our workshop specially designed for companies like yours. Register now and take your company to cloud nine!
We would be happy to discuss implementation possibilities in your company during a personal conversation. 
Request Consultation